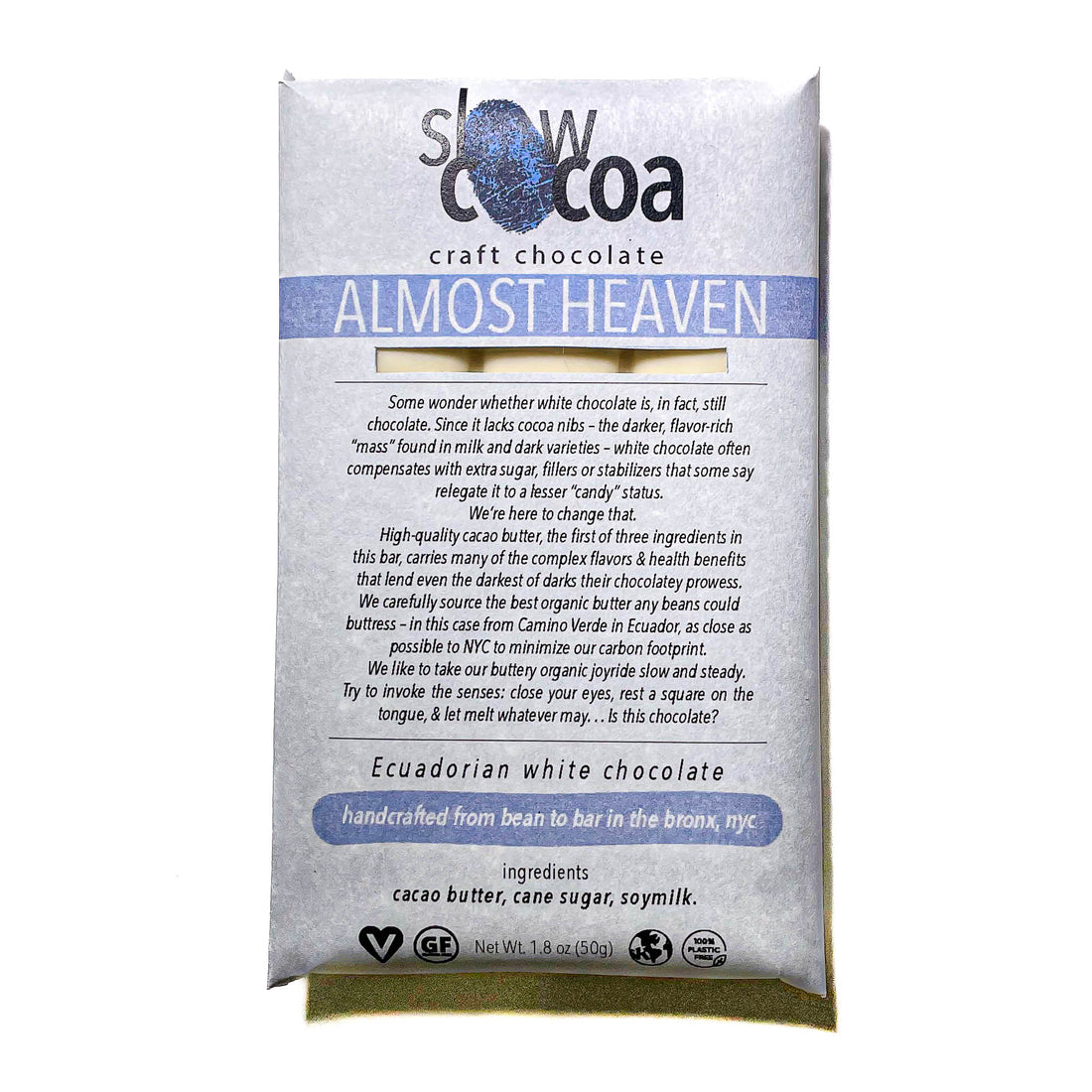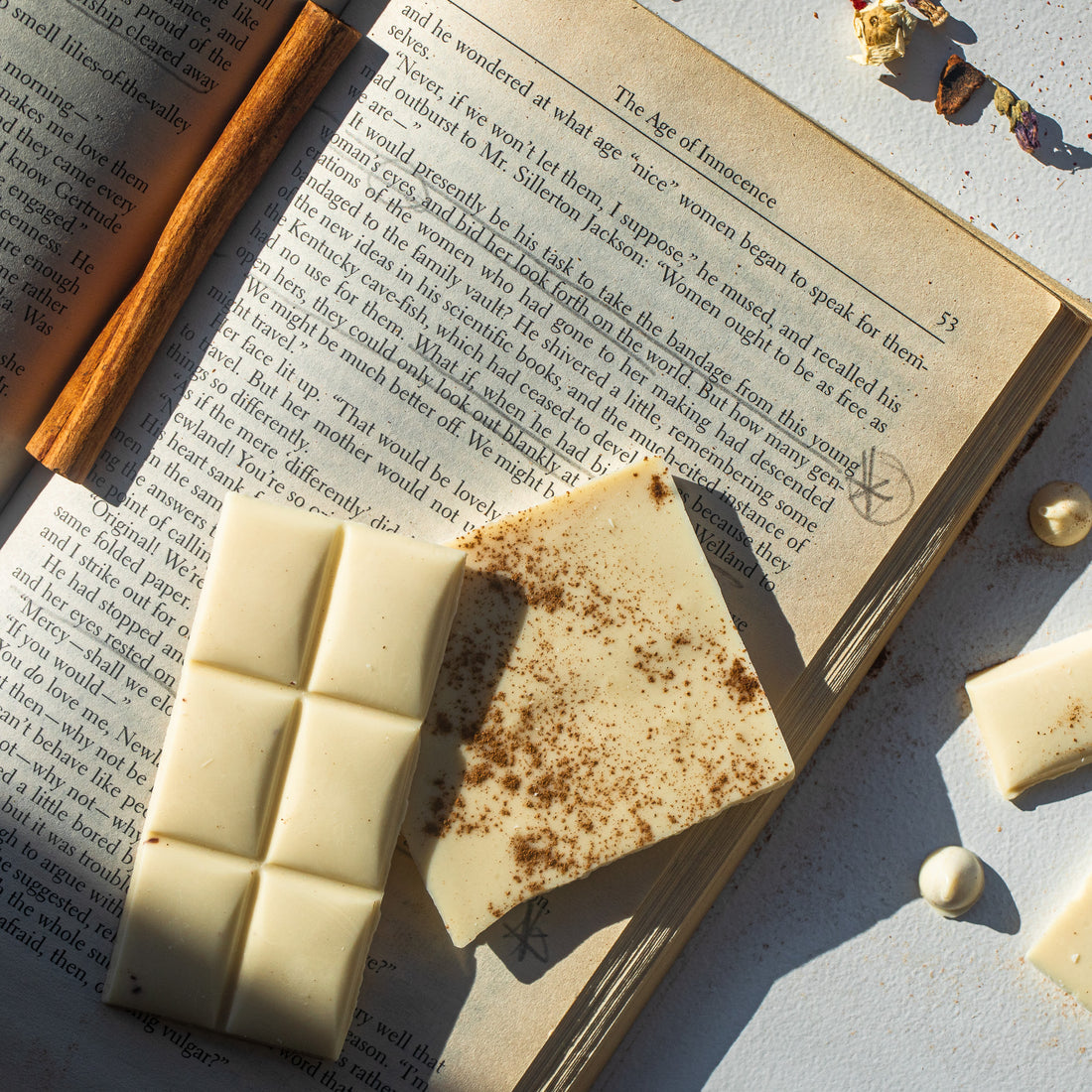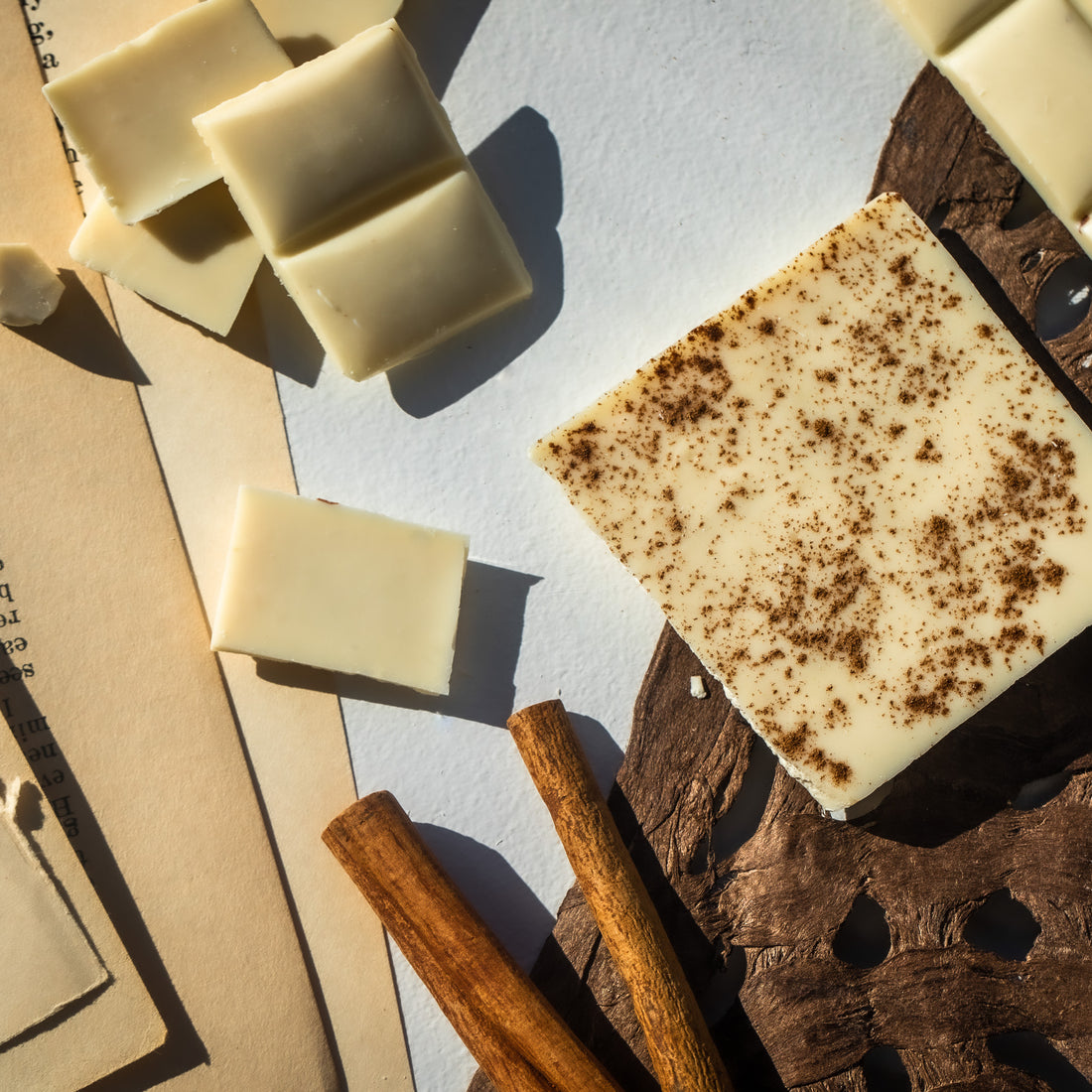 You've tried white chocolate; but have you visited almost heaven on a carbon-neutral ferry? We are proud to say it is now accessible via public transit, aka a nibble of slowcocoa's signature white chocolate blend.
What makes this white chocolate different? Oh, so much. Or you could say so little: with only three ingredients, we let the natural, organic Dominican cocoa butter carry the weight of the flavor and its irresistibly nibble-able creamy texture.
Fun fact: our almost heaven bar includes roughly as much sugar as our 70% dark chocolates (forthcoming). That's the power of premium, natural (i.e., non-deoderized) cocoa butter.
From the DR to NYC, to you. . . to almost heaven ;)
The cocoa butter we often find in the store or in various skin products tends to be "deoderized" – i.e., processed through the use of a superheated steam under vacuum in order to remove much of the flavor or aroma unique to the ingredient.
It turns out, when sourced carefully from fine-quality beans, cocoa butter in fact can carry a flavor of its own. Many are not used to the experience of a white chocolate whose first ingredient is non-deoderized ('natural'), fine-quality cocoa butter.
To our palate, the result carries the most refreshing caramel notes, and reminders of the youthfulness we walk around with each day, waiting for something eerily familiar, addictive and just sweet enough to bring the skip back in our step.
Cacao butter, cane sugar, soymilk. Optional: cacao nibs, cinnamon. All organic.