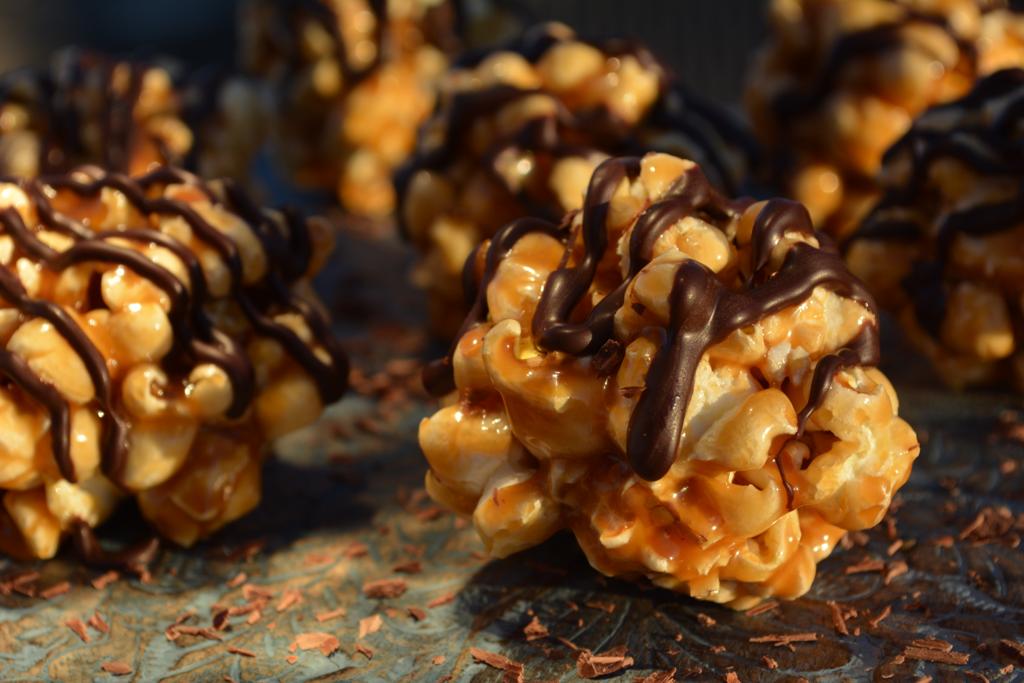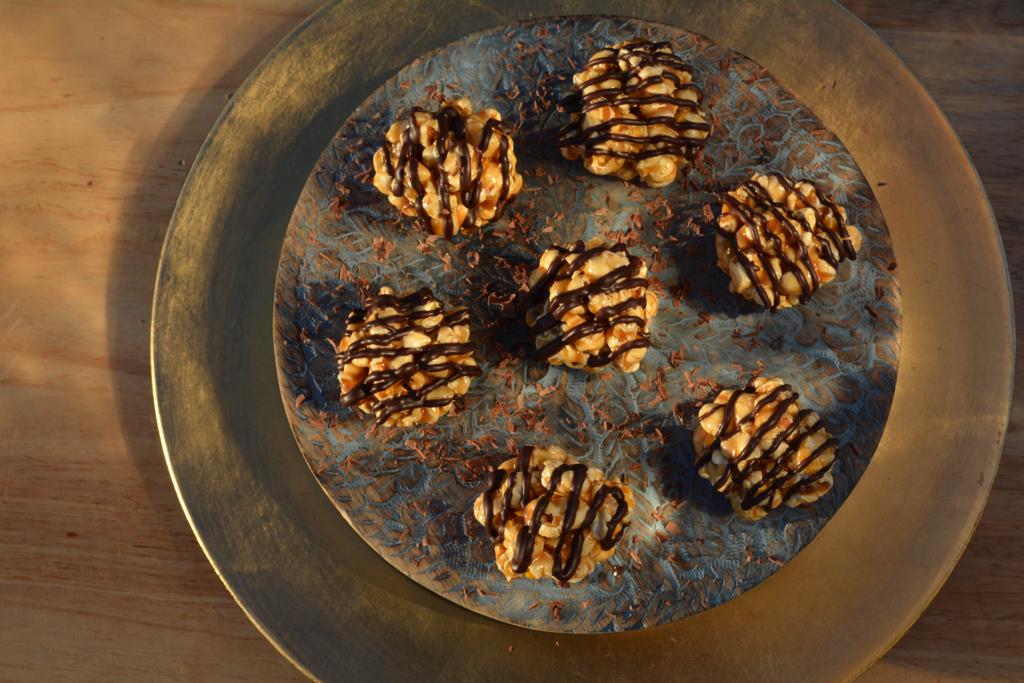 Caramelized Popcorn SLOWballs
Limited-edition caramel popcorn bundles of gooey bliss, featuring our signature 70% Wampu dark chocolate drizzle atop fresh house-blended vegan caramel made from unrefined, organic panela.
Decadently chewy, each nibble is optimized for slow savoring.
Popcorn*, panela*, agave*, gluten-free oat powder*, soy-free Earth Balance (vegetable oil blend, water, 2% or less of: salt, natural flavor, pea protein, sunflower lecithin, lactic acid, annato extract), 70% Wampu dark chocolate (single-origin Honduran cacao*, cane sugar*).
*All organic.
Made in a fully vegan facility powered by 100% renewable wind energy.
Learn more about Wampusirpi cacao and the origin story behind our bestselling bar from our sourcing partners at Uncommon Cacao.
Share