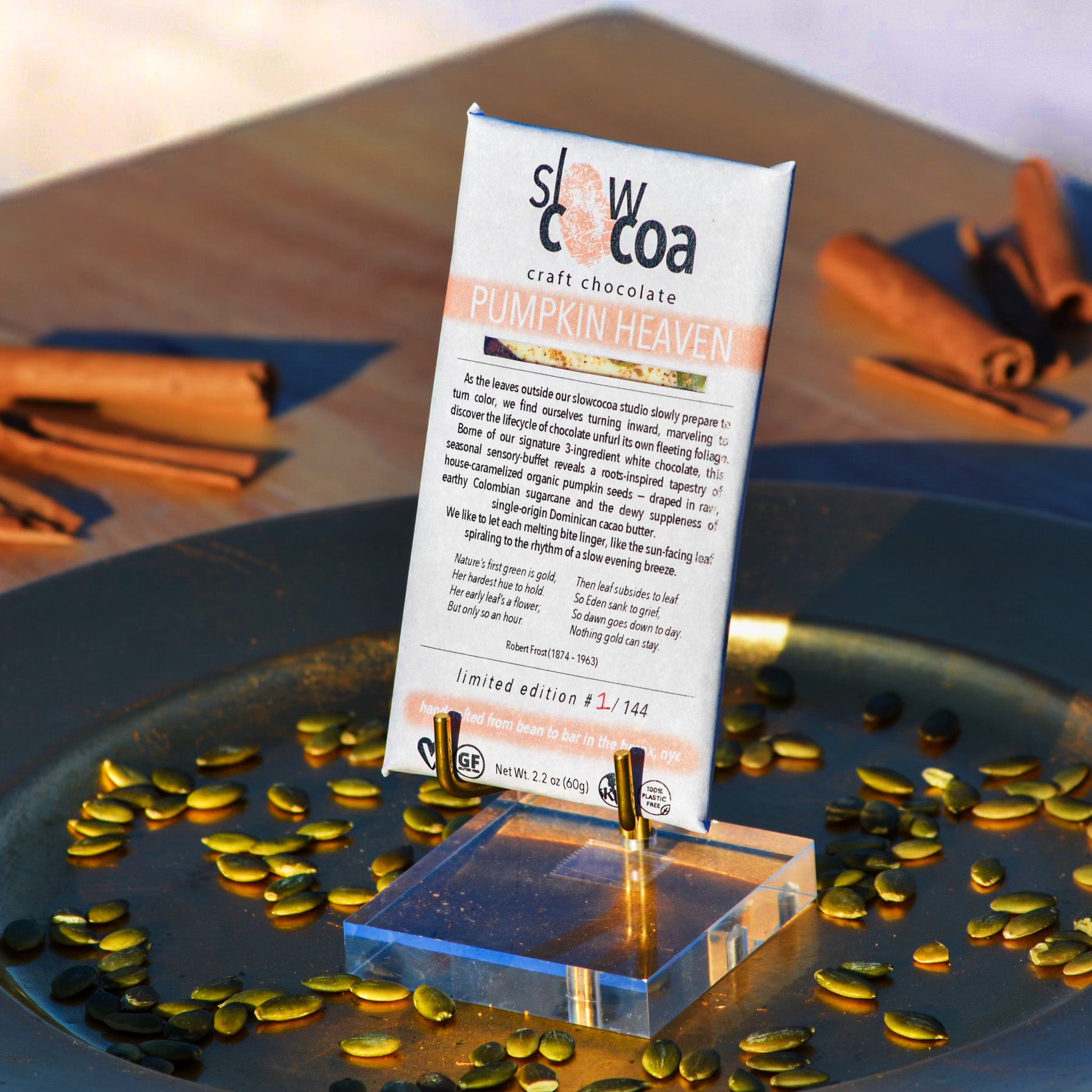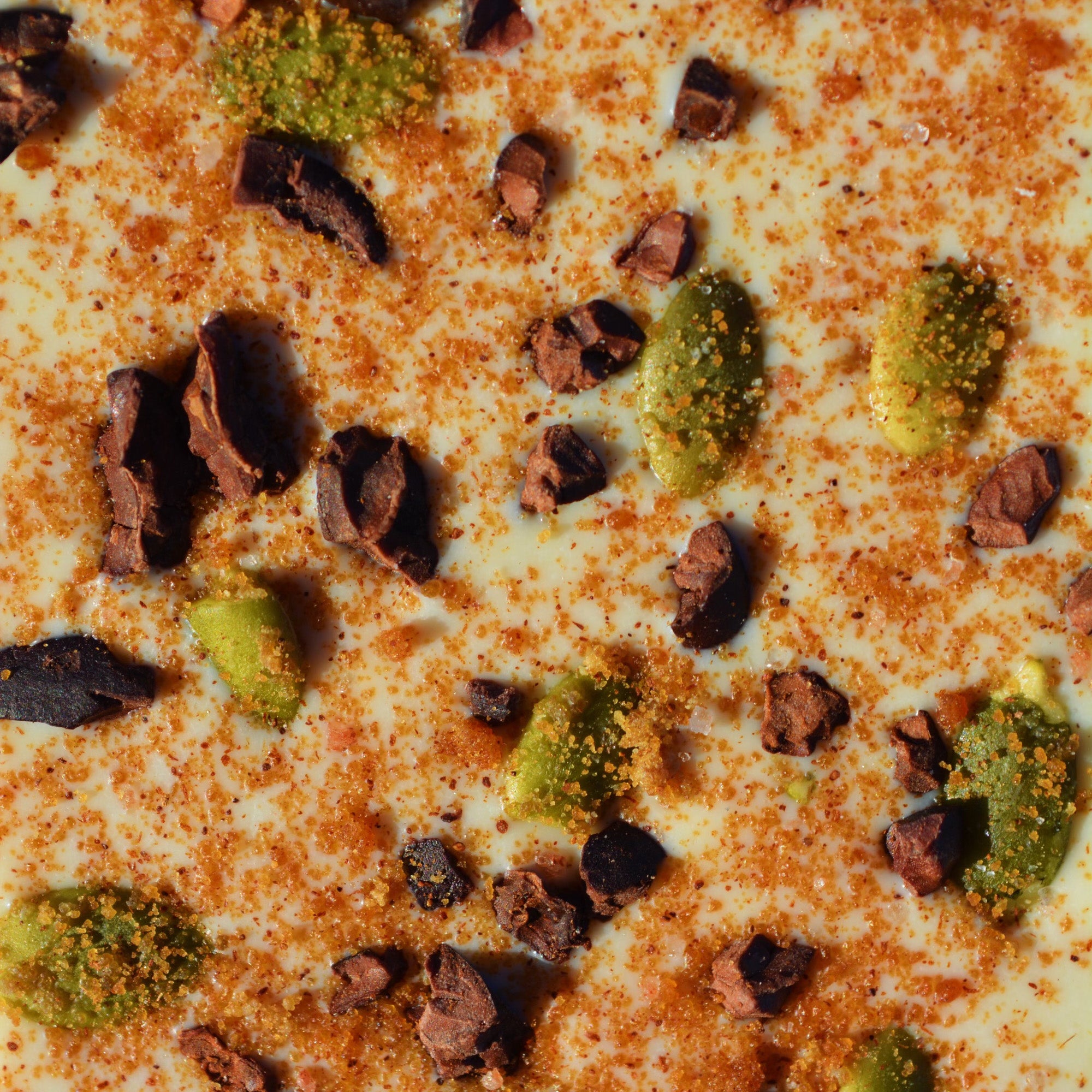 Pumpkin Heaven [limited release]
Paired with one of our favorite most wistfully fall-themed poems by Robert Frost, slowcocoa's signature 3-ingredient vegan white chocolate now offers a seasonal twist.
Infused in the decadently creamy oatmilk white chocolate, we add dehydrated cacao pulp – a tangy, citrusy and smooth burst of flavor straight from the cacao pod. To add to the crunch and sweetness, we caramelize slow-roasted organic pumpkin seeds in single-origin Dominican cacao butter and the deep molasses or toffee overtones of unrefined Colombian organic sugarcane – known in Central America as panela.
Unlike the more common brown sugar that it resembles, panela retains all molasses and trace minerals from the crushed sugar cane stalks, whose juice is "clarified" and evaporated until only the naturally-crystallized, flavor-rich granules remain.
The result? We taste a Friday late afternoon with warm socks and our best friend on FaceTime – but rescheduled to a Monday morning.
That's right. We had to read that twice, too.
The cocoa butter we often find in the store or in various skin products tends to be "deoderized" – i.e., processed through the use of a superheated steam under vacuum in order to remove much of the flavor or aroma unique to the ingredient.
It turns out, when sourced carefully from fine-quality beans, cocoa butter in fact can carry a flavor of its own. Many are not used to the experience of a white chocolate whose first ingredient is non-deoderized ('natural'), fine-quality cocoa butter.
To our palate, the result carries the most refreshing caramel notes, and reminders of the youthfulness we walk around with each day, waiting for something eerily familiar, addictive and just sweet enough to bring the skip back in our step.
Base*: Cacao butter, cane sugar, gluten-free oats, cacao fruit pulp.
Topping*: Pumpkin seeds, cacao nibs, panela (unrefined sugarcane), maldon salt.
*All organic. Made in a fully vegan and gluten-free facility powered by 100% renewable wind energy.
Share