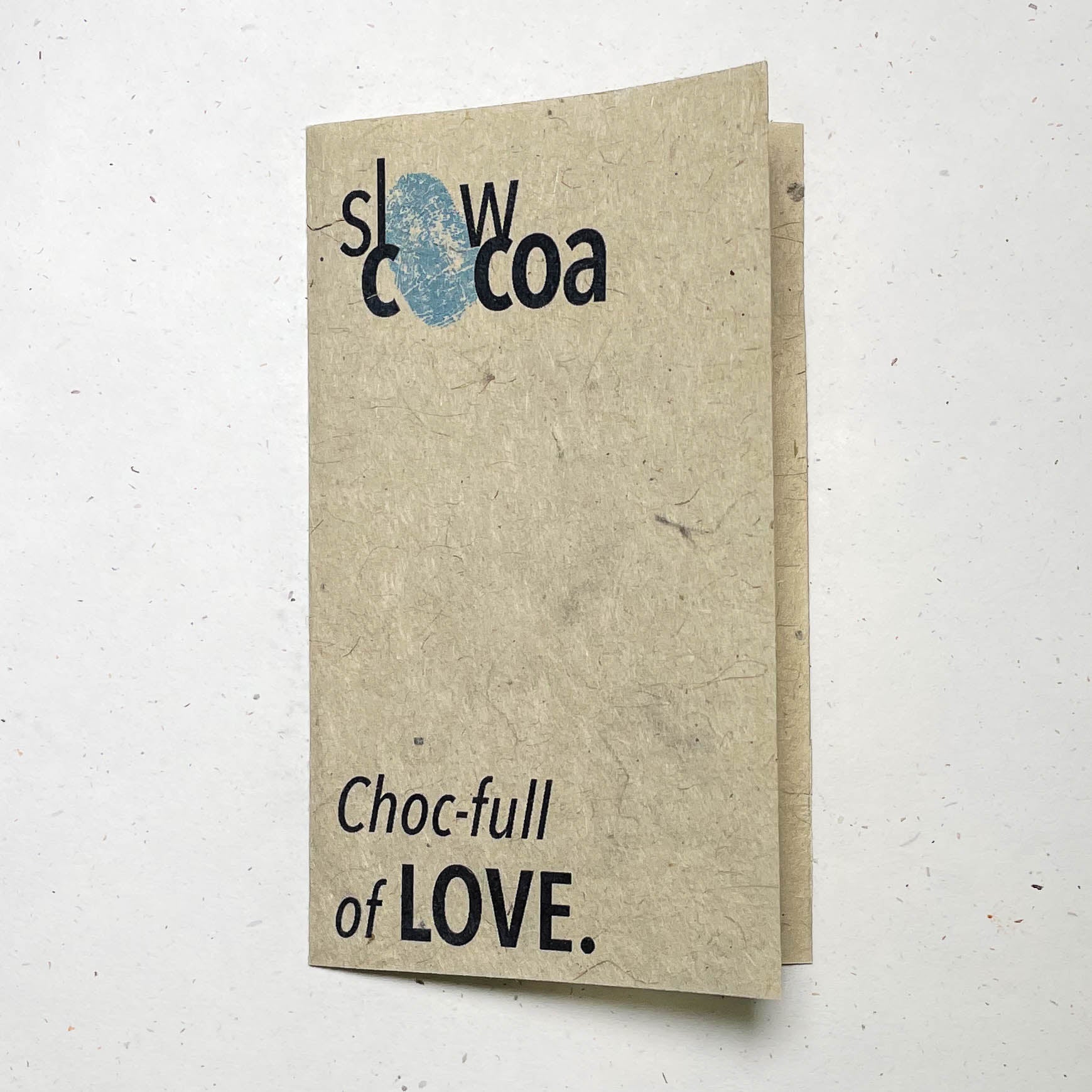 Add a personal note to your gift recipient – we'll print it using vegetable-based ink on handmade plantable seed paper. Your words will grow into wildflowers!
The seed paper gift notes we source are handmade from the bark of the Daphne bush, which regenerates from the root after harvesting. The bark is then boiled and broken down into a pulp, then mixed with pulp and paper scraps collected as byproducts of the card and envelope manufacturing industry. Once poured into screens, the sheets are sundried till ready.
At our studio in nyc, we custom-print each sheet of paper using vegetable-based ink. The resulting gift notes are recyclable, compostable, and (our top choice!) plantable.
Yes! Our gift notes are embedded with seeds from any of 15 annual wildflower species (see full list below). Since we print and cut each gift note in-house, the distribution of seeds from one note to the next and individual growing results will vary.
The seeds can be planted in partial shade, and should have at least four hours of direct sunlight per day. Whether planting outdoors or in a pot, be sure to cover the seeds with only 1/8-inch of soil, and keep it moist for at least 4-6 weeks in order to germinate properly.
Once the flowers are established, they're often able to tolerate mild drought, though it's important they receive enough water as they sprout.
The wildflower species include: Red Corn Poppy, Corn Poppy, Spurred Snapdragon, Catchfly, English Daisy, Showy Evening Primrose, Gold Yarrow, Roman Chamomile, Tussock Bellflower, Foxglove, Fringed Sagewort, White Yarrow, Red Yarrow, Monkeyflower and Creeping Thyme (that last one is our top choice for the category "most likely to inspire the title of the next indie botanical-themed horror film short").
Share