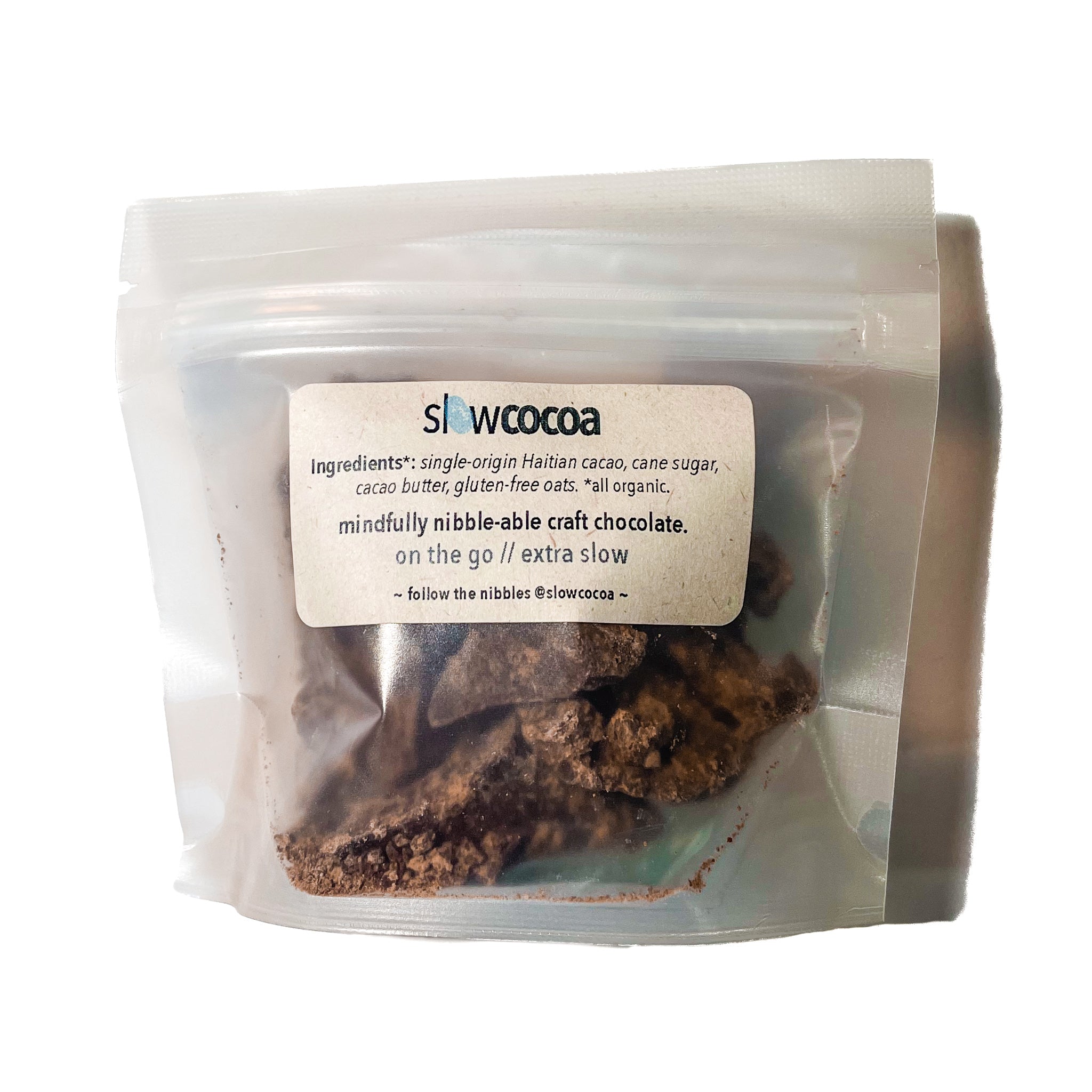 SLOWbites | 57% dark+oatmilk chocolate
~ ON THE GO // EXTRA SLOW ~
Crafted with 57% single-origin Haitian cacao, our oatmilk+dark chocolate SLOWbites combines an irresistibly creamy milkiness and intricate fruity notes – all with only four ingredients.

Our unwavering commitment to mindful and sustainable sourcing is at the heart of these nibbles, thanks to our direct-trade partnership with the PISA cooperative of smallholder farmers in Haiti, ensuring both premium, fine-flavor cacao and positive impact and price transparency among the communities we collaborate with.
Fun and irregular-sized chunks invite playful nibbling on the go or slow savoring at your own pace.
As always, the entire packaging is 100% compostable - either at home, in your backyard or a commercial composting facility - down to each label and adhesive.
Organic single-origin Haitian cacao, organic cane sugar, organic gluten-free oats, organic cacao butter.
Made in a 100% gluten-free and vegan facility, powered by renewable wind energy.
Learn more about our Haitian cacao and the PISA cooperative from our sourcing partners at Uncommon Cacao.
Share