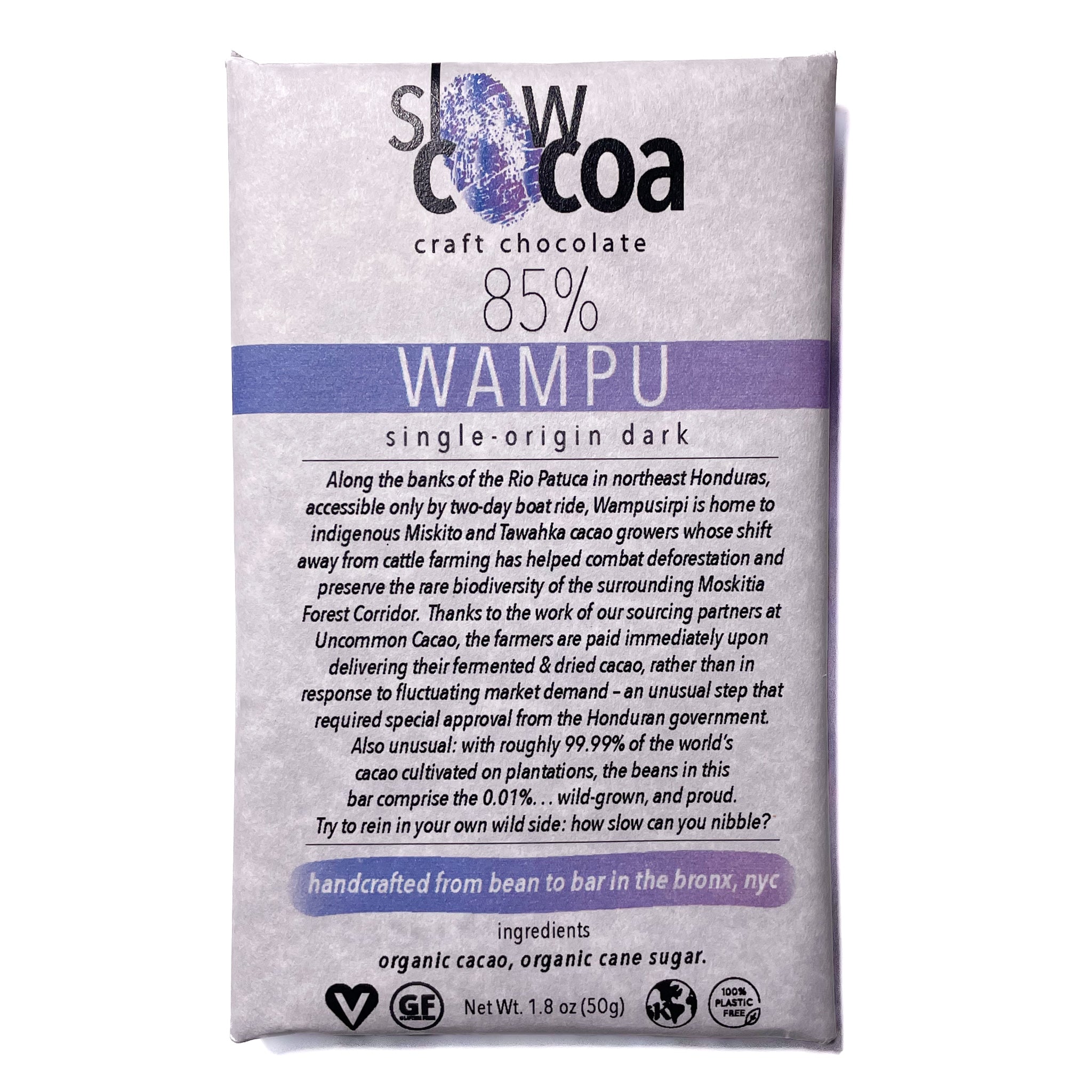 For such a high percentage, and with only two ingredients, folks are shocked to discover that 85% Wampu is not at all "bitter" like we may expect.
If you've tasted and loved our 70% Wampu (and if you haven't yet, consider this your invitation to pop on over there for a bite of the more glorious dark chocolatey delight on this side of the Danube), and you consider yourself an "intense dark chocolate fan", then this is the bar for you.

Carrying the same mouthwatering chocolate-forward flavor notes we know and love from our Wampusirpi, Honduras, origin, this bar brings even more intensity of flavor with the same two ingredients.
The only difference? Less sugar, more cacao.
Pure intensity, without the edge. Just like you when your dark chocolate stash is running low. (We're here for you.)
Organic Honduran cacao, organic coconut sugar.
Made in a fully vegan facility powered by 100% renewable wind energy.
Learn more about Wampusirpi cacao and the origin story behind our bestselling bar from our sourcing partners at Uncommon Cacao.
Share