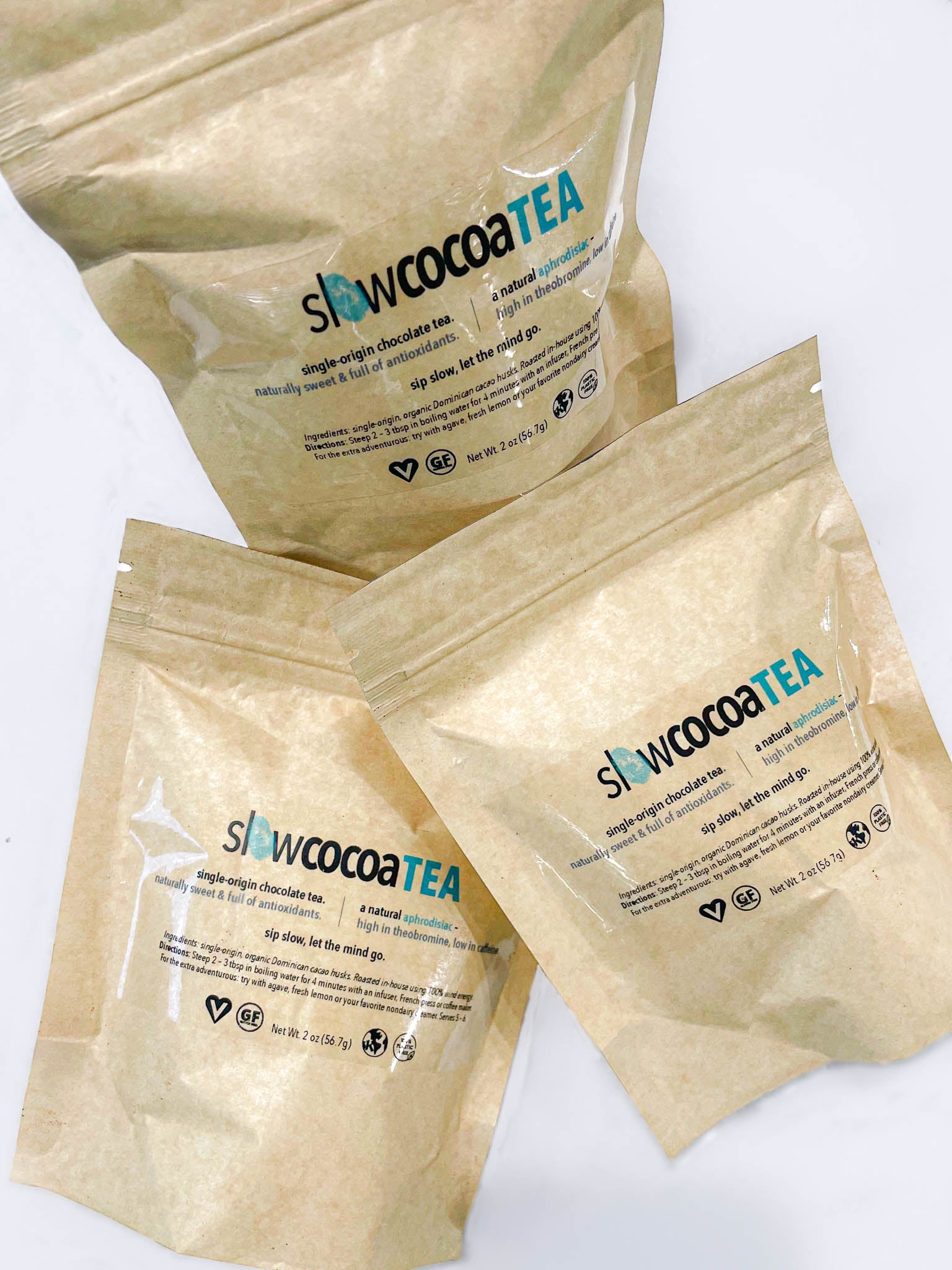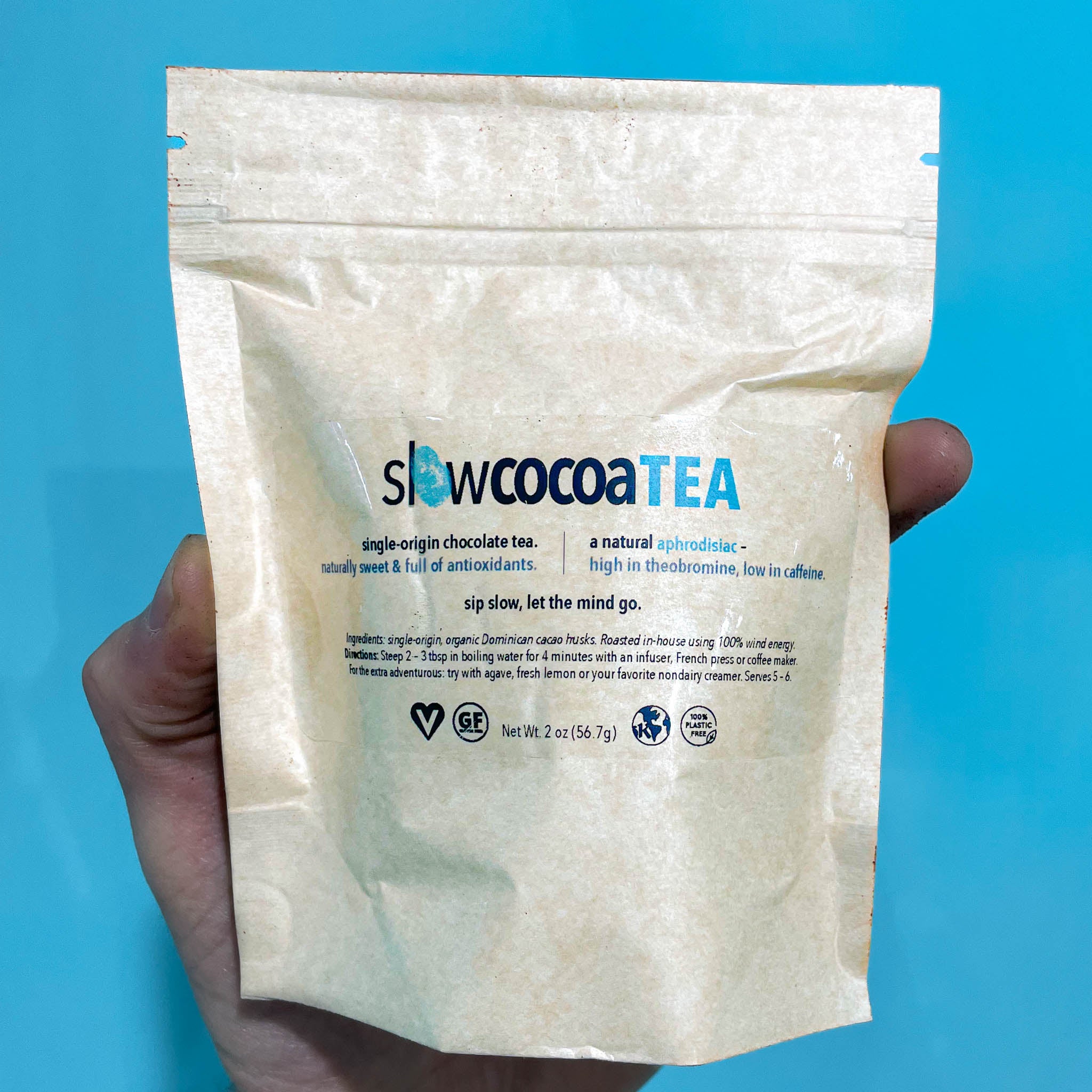 Through thick and thick, warm and cold, frigid to frantic, restless to listless, hopeful to cup-full. . . tea is there for us.
Now chocolate is here, too, with tea.
More specifically, the chocolate is the tea.
Made from the fresh, house-roasted husks of our single-origin cacao beans from Reserva Zorzal in the Dominican Republic, chocolate tea is unlike any other beverage in our teabag-box basket. (Don't know about you, but we love a basket brimming with teaboxes.) It shares a consistency with other herbal teas, so is not to be confused with the more familiar beverage of eternal youth and holiday cheer that goes by the deceptively similar descriptor, "hot chocolate".
Chocolate tea is hot, all right; it is hot and it is chocolate. But hot chocolate it is not.
It is light and airy, naturally sweet and rustic, with a deep, chocolatey aroma that lifts our spirit any time of day.  Its sips and smells are calming, even as they remind us that energy is sometimes a choice as much as a daily inheritance from the sun, snow, clouds, snacks and sips that surround us.
We like to sip slowly, yes; and also breathe in deeply – there is something healing in these husks.
Lovingly packaged in fully compostable resealable pouches. Each bag prepares 16-20 servings, pending the strength of your brew. Tea is low-caffeine and high-theobromine: a combination often reported by fans to bring a calm, focus-boosting effect ripe for gratitude.

single-origin, organic Dominican cacao husks. Roasted in-house using 100% wind energy.
Share